Lifton Academy joins new partnership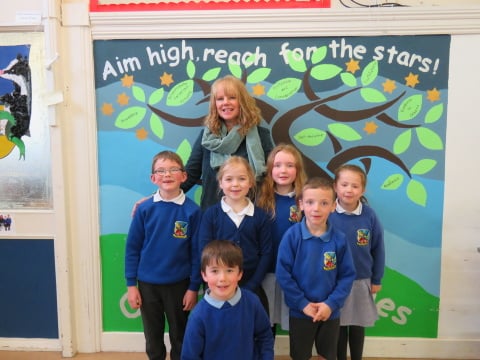 Subscribe newsletter
Subscribe to our email and get updates right in your inbox.
LIFTON Community Academy is celebrating the exciting next chapter in its journey as it joins the Learning Academy Partnership.
The academy chose to join the Trust following a rigorous selection process, where they placed great importance on joining a group of schools that would allow them to continue meeting the needs of the distinct community in which they serve.
In deciding to join the Trust's community of schools, the priority was ensuring that it was a positive group that bolstered, valued and celebrated their differences. Lifton Community Academy was impressed with the Trust's closely aligned values and commitment to supporting their schools in having positive ties and impact on their communities. 
Prior to joining the Trust, Lifton Community Academy had been working closely with the Trust's family of schools to share their expertise in science, outdoor learning and curriculum development. The expertise of the Head of Academy Melanie Cripps and her team of experienced staff has already helped to challenge and enhance the offering of the Trust. 
In particular, Lifton Community Academy's transformative approach to outdoor education and its success in enhancing the personal development of their pupils has already had a valuable impact on the Trust's network of schools. 
Moving forward, the academy is looking forward to continuing to tap into the network of support and expertise that the Learning Academy Partnership has to offer. Especially in working with the group of Headteachers within the Trust's close-knit community of schools to share ideas and work collaboratively to ensure each child is supported in unlocking their full potential. 
Furthermore, a cornerstone of the Learning Academy Partnership is their English Hub located in Ilsham C of E Academy, which has been working closely with Lifton Community Academy to support them in launching their new phonics programme. 
The Learning Academy Partnership is thrilled to be welcoming the academy, which is a pillar of its community and continuing to work collaboratively to achieve excellence for all its pupils. 
Lifton Community Academy's addition also marks the start of a West Devon Hub for the School Trust, which is looking forward to getting to know the community better. 
Melanie Cripps, head teacher at Lifton Community Academy, said: "We have been working closely with the Trust's family of academies in the run-up to our conversion and have already benefitted from being involved in their high-quality professional development. It is exciting for us to have new partners and support in Devon to work collaboratively to deliver exceptional educational outcomes for our pupils. 
"I would like to thank each of our pupils, staff members, parents and the wider community for their continued support as we begin an exciting new chapter of our journey." 
Tracey Cleverly, Trust lead for the Learning Academy Partnership, added: "I am delighted to be welcoming Lifton Community Academy into our Trust's family. They exemplify our core values and have showcased a strong track record of putting their pupils and their community at the heart of all that they do.
"At the Learning Academy Partnership, we place an importance on recognising the strengths in the diversity of our schools and how they all bring a unique set of expertise and experiences that help strengthen our collective trust. 
"We have already benefited from welcoming the academy into our Trust, as they have brought with them strengths in Science, outdoor learning and curriculum development, which has enabled us to work together to develop our Science curriculum. Working collectively as a network of academies allows us to use our expertise and constantly work to improve our educational offer for our children."
Comments
To leave a comment you need to create an account. |
All comments 0