Police force's Vision Zero strategy to reduce road deaths in Cornwall and Devon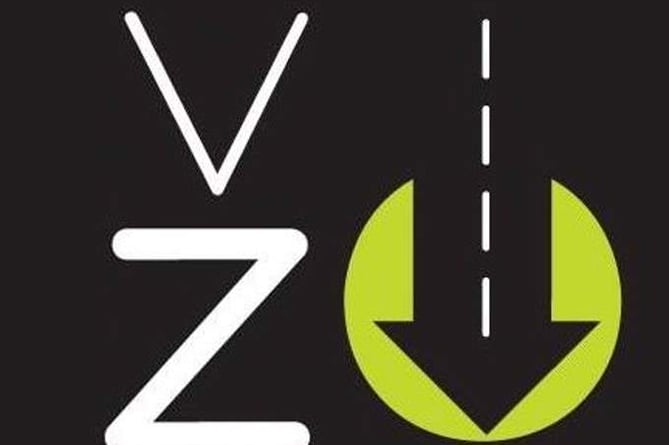 The new Vision Zero South West campaign logo.
()
Subscribe newsletter
Subscribe to our email and get updates right in your inbox.
The number of people killed or seriously injured on Devon and Cornwall's roads dropped year-on-year in 2020, according to new official figures. But the Vision Zero South West road safety partnership says the numbers are still too high and that even a single death on our roads is a tragedy that must be avoided.
Vision Zero is led by a partnership board which includes a wide range of experts from all around the South West including senior police and fire officers, leading clinicians, councillors and the police and crime commissioner for Devon, Cornwall and the Isles of Scilly. All of them want to see a reduction in road deaths.
The official figures for road casualties in Great Britain in 2020 were recently published by the Department for Transport. They revealed that in Devon and Cornwall 44 people were killed and 624 were seriously injured, which show a reduction when compared to 2019 when there were 48 people killed and 768 seriously injured.
Across the UK in 2020, there were an estimated 1,460 reported road deaths and 22,069 people seriously injured. However, 2020 also saw a 21% reduction in vehicle traffic across Great Britain due to the COVID-19 lockdowns. According to the Department for Transport, the decrease in fatalities in 2020 is associated with this reduction in road traffic. This means that when compared to 2019, the rate of fatalities actually increased in 2020.
Of those killed or seriously injured on our roads:
• 18 were van/light goods vehicle occupants
• 1 was a bus or coach occupant
There were also four reported casualties of incidents involving e-scooters in Devon and Cornwall during 2020.
Alison Hernandez, Police and Crime Commissioner for Devon, Cornwall and the Isles of Scilly, is chairman of the Vision Zero South West road safety partnership which is aiming to cut road deaths by half by 2030.
Commissioner Hernandez, who is also the national APCC lead for road safety, said: "When dealing with figures like these it's important to remember that every single one represents a person who has suffered dramatically as a result of a collision on our roads.
"Whether it's someone who dies, sustains a brain injury, loses a limb or suffers from the harrowing mental effects of a road traffic collision, the effect this incident has on them – as well as their friends and family - cannot be underestimated.
"The whole purpose of Vision Zero South West is to cut road traffic deaths to zero. All our partners will admit this is an extremely ambitious target but one which needs to be at the forefront of all of our minds. We can only achieve this by working alongside our local communities."
Superintendent Adrian Leisk, Devon and Cornwall Police's strategic lead for road safety, also heads up Vision Zero's action and enforcement sub-group.
Supt Leisk said: "The average cost to the public services of a fatal collision is £2.2m with an additional estimated £1m cost to the local economy every hour when a strategic road or motorway is closed – but all of that pales into insignificance when compared to the loss felt by the family of someone who has died in a crash.
"We really want to reduce the knocks on people's doors to tell them that a loved one will never be coming home again. Even the most experienced police officer will tell you that this does not ever get easier over time.
"We are determined to reduce the number of people killed or seriously injured in Devon and Cornwall and, together with our partners, are employing innovative techniques to target poor driving standards and protect the road users we know to be the most vulnerable from harm.
"We also know that holding poor driving to account is effective in reducing serious road traffic collisions, and this is something we are actively doing through our significantly increased network of speed detection capability, an additional No Excuse Team, 10 additional Roads Policing Officers as well as through increased public dashcam submissions to Op Snap, encouraging behavioural change through a healthy 'fear of being caught'."
Vision Zero South West has launched a 'Call For Ideas' which gives communities across Devon and Cornwall the chance to bid for a share of £100,000 for road safety initiatives. For more details, or to apply, visit https://visionzerosouthwest.co.uk/call-for-ideas/