Complaint over 'neglect' at care home upheld
Friday 19th November 2021 12:15 pm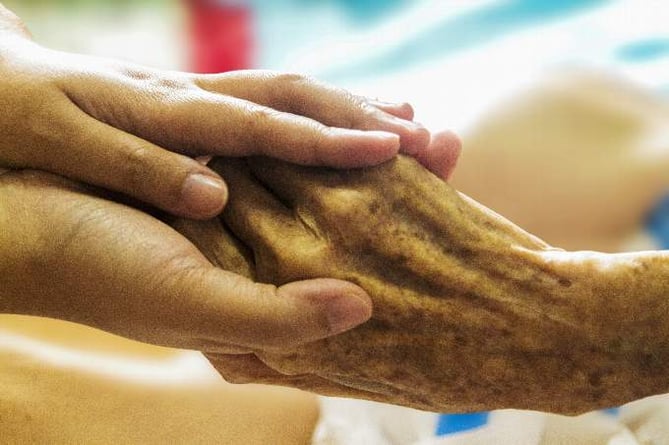 Subscribe newsletter
Subscribe to our email and get updates right in your inbox.
A pensioner who was left with a kidney injury after claims of neglect at a care home in North Hill has received an apology and a promise of compensation.
The Local Government and Social Care Ombudsman (LGSCO) has upheld a complaint by the pensioner's daughter and found fault by the council and care provider.
The complainant, identified as Mrs X, said that her mother, Mrs M, had been "neglected" at the Springfield House Care Home.
She said that her mother had been admitted to hospital following a fall – and that the consultant said that it had been caused by dehydration.
Mrs X said that her mother had been left malnourished, dehydrated resulting in the kidney injury, and depressed.
The LGCSO report states that Mrs M has dementia and in May 2020 became a resident at Springfield House, between Liskeard and Launceston. At the end of June Mrs M saw her GP because of her "depressed mood and decreasing appetite". The GP advised the home to encourage her to eat and drink.
A week later, in early July, Mrs M had an unwitnessed fall and was taken to hospital where it was found she was dehydrated and had an acute kidney infection.
The incident was reported to the council as a safeguarding concern and as part of the safeguarding enquiry a social worker interviewed Mrs M and said it was clear she did not have capacity.
In August Mrs X complained to the care provider and they said that in June Mrs M's mood was low and she was not interested in food or drink. The home said that staff had actively encouraged Mrs M to eat and drink, but that she had refused adequate amounts.
The report states: "The care provider said Mrs M had capacity to decide whether she wanted to eat and drink. It said it was not their policy to force any resident to eat or drink."
Mrs X made a further complaint and asked whether the care provider had discussed the issue with her mother's GP or if there had been a GP follow-up when she continued to deteriorate. The daughter did not agree that her mother had the capacity to decide what to eat or drink. A copy of the complaint was sent to the council.
The LGSCO found that although the GP told the home to encourage Mrs M to eat and drink, there were only two references to this in her records. They found the home to be at fault.
They also found that there was no evidence that the care provider followed up with the GP in the time between her being seen in June and her fall in July - and so again found fault.
The ombudsman also found there were contradictory records about what Mrs M was eating and drinking and states: "These contradictory records indicate that some staff were not concerned about Mrs M's minimal nutrition and hydration."
They said that "these faults caused Mrs M injustice in that she was not provided sufficient nutrition and hydration. This exposed Mrs M to avoidable harm".
The LGSCO also said that the care provider failed to respond adequately to its own enquiries and caused a delay to the investigation.
The ombudsman said that the council's safeguarding enquiry had been satisfactory, but said that when the council had found concerns there was no clear follow-up action.
The ombudsman was also critical of the care provider's response to Mrs X's complaints and said she was caused injustice as a result.
It said that while it finds fault with the actions of the care provider they have made recommendations to the council which has agreed to all of them.
Springfield House is an independently-run care home and currently looks after 20 residents. Its most recent inspection by the Care Quality Commission was in October 2019, when it received a rating of Good.
Registered manager Mohammad Jahmeerbacus said: "This was an isolated incident. We are working together with the authority to put in place policy and procedure to make sure it doesn't happen again – we don't want something like this to happen again."
Cornwall Council has apologised to Mrs X and have agreed to pay Mrs M £400 to "reflect the care provider exposing her to avoidable harm".
In addition the council has agreed to pay Mrs X £700 which is made up of £400 for "unnecessary distress and uncertainty" and £300 to "reflect Mrs X's time and trouble and the inconvenience and frustration caused by the care provider's poor complaint handling".
The council has also agreed to work with the care provider to improve its complaints procedure; policy for how to deal with residents who refuse fluid/nutrition; review practice to ensure GPs have regular involvement if residents refuse to eat or drink; and remind the care provider to communicate any concerns to family members and keep proper records.