Cornwall Council Leader Linda Taylor is re-elected for a further year in the role
Wednesday 25th May 2022 9:45 am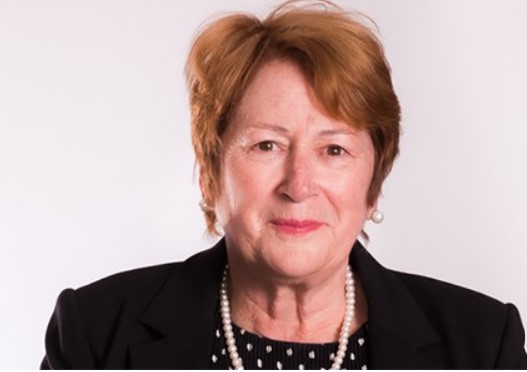 Councillor Linda Taylor has been re-elected as Leader of Cornwall Council for the year 2022-23.
(Picture: Cornwall Council )
Subscribe newsletter
Subscribe to our email and get updates right in your inbox.
CORNWALL Council's Leader has been re-elected to head up the council for another year.
Cllr Linda Taylor has been re-elected as leader of Cornwall Council at the Annual Meeting of the full council held at County Hall in Truro yesterday (Wednesday).
The Conservative group leader was elected after receiving more votes than her only challenger, the independent councillor Loic Rich.
Cllr Taylor confirmed she would not be changing her cabinet committee membership and spoke of her pride in the work her administration had achieved in the past year.
She told the meeting: "I have absolutely no hesitation in announcing that there will be no changes to the nine colleagues who have shown real dedication and commitment to Cornwall in the past 12 months."
She added: "I must acknowledge that no one could have worked harder to ensure we build a Cornwall where our residents can start well, live well and age well."
Cllr Taylor also gave the leader's annual 'State of Cornwall in the National Context' speech, and acknowledged the difficult global picture, with the cost of living crisis and increasing energy prices impacting further on the economic effects of the pandemic.
She told the chamber: "Make no mistake, we are living in difficult economic times, and people across the country are going to need support as we tackle them.
"I can assure you that I, along with my colleagues on the Cabinet, will work tirelessly to ensure we do everything we can, within our current range of powers, for our residents and businesses in Cornwall."
Aferwards Cllr Taylor added: "I am delighted to have been re-elected by councillors from across the chamber as Leader of Cornwall Council for a second year.
"It has been a challenging time for Cornwall, as we come out of the COVID-19 pandemic and into a cost of living crisis caused by worldwide events, while looking balance the council's budget after years of mismanagement by previous administrations.
"This Conservative Administration's priorities remain those that the people of Cornwall told us about ahead of the elections last year."
Those priorities are that people in the county wanted it to be:
A brilliant place to be a child and grow up.
A thriving, sustainable Cornwall that offers a secure home, a decent income and a great environment for all.
With vibrant, safe, supportive communities where people help each other live well.
All supported by an empowering and enterprising Council that delivers great value for money.
Cllr Taylor continued: "I must all pay tribute to our council's actions in taking urgent steps to tackle the housing crisis in Cornwall, which has been exacerbated by the pandemic, in seeking an ambitious devolution package for more powers for our Duchy, and finally in the welcome people in Cornwall have given to people fleeing the conflict in Ukraine.
"I have also re-appointed my excellent Cabinet from last year and we will continue to work together, as one for the good of the people of Cornwall.
"I look forward to getting out into our communities soon to continue my work engaging direct with local people to understand how we can best serve you, now and in the future."
Tuesday's council meeting also saw the re-election of Cllr Pauline Giles as Chairman of the council, and Cllr Jordan Rowse as her Vice-Chairman.
A printed summary of the past year, the annual report, will be published by the council following the meeting, and will be publicly available online.
You can watch a recording of today's meeting via the council's webcast service at https://www.cornwall.gove.uk/the-council-and-democracy/councillors-and-meetings/webcasts/
Comments
To leave a comment you need to create an account. |
All comments 0