First novel published for late starting Bude author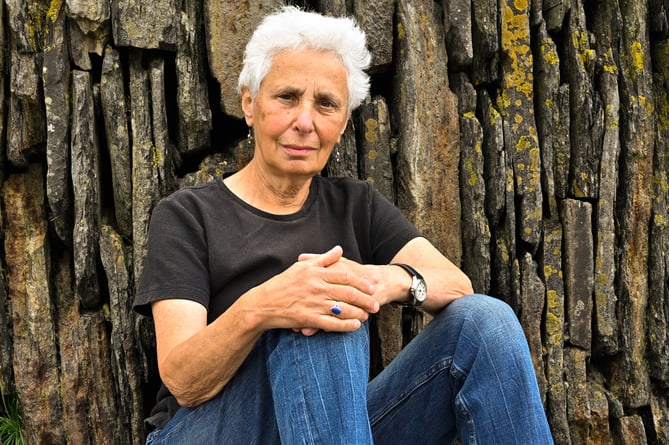 Bude author Ellen Hawley
(Cornish & Devon Post )
Subscribe newsletter
Subscribe to our email and get updates right in your inbox.
Bude author, Ellen Hawley is in her 70s and is being published in the UK for the first time.
Ellen is an American writer living in Cornwall. She has worked as an editor and copyeditor, a radio talk show host, a cab driver, a janitor, an assembler, a file clerk (she lasted four days) and, for four hours, a receptionist. Other People Manage is her first novel to be published in the UK.
Other People Manage is the warm and wise story of a bus driver, Marge, her partner Peg and Peg's infuriating but often quite funny dysfunctional family.
Other People Manage was sent, unsolicited, to Swift publisher Mark Richards, editor of The Loney and Lisa McInerney. He was astonished to read a powerful, moving, engrossing story of two women, whose lives together start with an unexpected and terrible tragedy, and whose love for each other and their family endures the joys, disappointments and triumphs of life. This is that rare thing in the publishing world: an extraordinary book that was not bought for a six-figure advance in a 12-way auction, but will have a huge impact.
It is the late 70s when Marge and Peg meet in the Women's Coffee House, a place where two women can dance together safely. They are drawn to each other: it is the right time, and they are the right people. But in the background, someone is watching them, and her fixation with Peg will affect the rest of their lives.
For the next 20 years, Peg and Marge stay together, trying to manage the challenges that every couple faces and no one expects. Peg's younger sister, Deena, becomes pregnant at 17 and the family rallies around her. But Deena is prone to disappearing, and the family must try to shield her two children from the blow of a mother who doesn't want them enough to stay.
Ruth Killick from publicity book and arts Public Relations PR agency said: "A short, quietly devastating novel about our failings and how we cope; if you can imagine an Anne Tyler or Carol Shields novel about an outsize lesbian bus driver and the ordinary complexity of the second family love draws around her, you're close to what Ellen Hawley achieves here."
Comments
To leave a comment you need to create an account. |
All comments 0