We love keeping you right up to date with all that is going on in your local community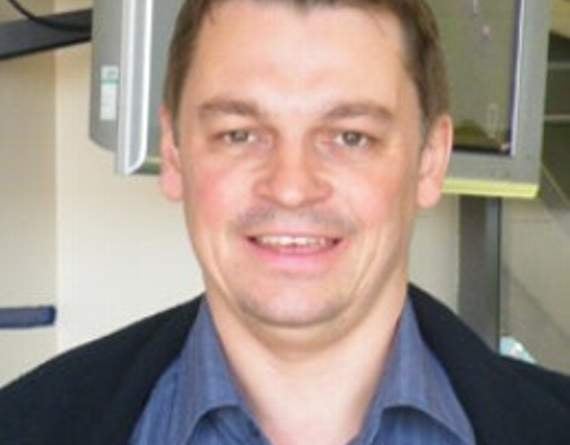 Cornish & Devon Post Editor Nigel Walrond.
Subscribe newsletter
Subscribe to our email and get updates right in your inbox.
THIS week we celebrate the unique way we focus on local life as part of Holding our Community Together, our campaign to raise awareness launched last week.
This focuses on the impact made by your local newspaper every week.
The lives of people living locally are central to our news, with their highs and lows featured on our pages and on our website, just as we have reported on local events throughout our history.
Even when our community was disrupted by the COVID-19 pandemic and accompanying lockdowns, we have stayed true to our aim of reporting on what matters to our community.
We hold a unique place in local life by reporting on the everyday stories which social media and other digital news providers do not document.
Continuing our approach of being the news brand of record, we feature the clubs, groups, teams and individuals who combine to make our community.
This includes local youth groups, junior sports teams, volunteers, civic organisations and community figureheads like our mayors.
Nobody, we believe, understands our community like your trusted local news brand, so we continue to feature the community work of our public services, the police, fire service, NHS and teaching staff, as well as all those who work for our local authorities to make a difference to our region.
Recently, we have brought you news such as:
- Jago the cycling hero. The 11-year-old boy who managed to raise £5,000 for charity after completing an epic 500km challenge in the summer.
- The Woburn Residents' Association, as well as many others giving their time and effort to pick up litter and make our towns and villages a better place for everyone.
- Those that took part in this year's Camelford in Bloom event. Who made a special effort to beautify the town and lift everyone's spirits.
- The lifeguards and lifeboat crew on our local coastline going above and beyond every day.
- The sewing superheroes and businesses that have supported the NHS throughout the pandemic by supplying masks and PPE when there was a national shortage.
- We brought you unique and in-depth coverage of our local elections, giving each candidate across the district a platform in print to reach as many potential voters as possible.
We see it as our responsibility to bring you the human-interest stories which may not make the headlines outside our town or region but mean a great deal to the people living here.
In recent times we have brought you news of Trevor Tucker's final ever plant sale, which will be felt by the entire Post community. After 35 years selling from the front of his home he has managed to gift £36,497 to a variety of charities.
We've let you know about the community heroes who have been quietly providing donated goods and swaps for families in need, and we shared the incredible results from our local students — many of which are heading to top colleges and universities.
Serving this area since 1856, we believe nobody understands our community and shines a light on everyday life like us.
As part of the community, we hold a unique place in being able to document your lives, giving encouragement to those who give back and a voice to those who need help.
While the printed newspaper is integral to our service, we can use our websites and other digital platforms to reach many more people, driving interest in the life in our community.
With our social media reach we are also able to engage with people far and wide about the work of people in our area.
The technology may change but our purpose remains the same. We want to celebrate the best of local life.
We hope you will continue to send in all the important news for our community to appear in your trusted weekly newspaper or on our website, as we play our part in the recovery from the pandemic.
Whether it is the latest fundraiser event for a good cause, a group of volunteers who have rolled their sleeves up to help, or friends who want to place a memorial for a loved one now gone, we will continue to share your news.
Thank you for continuing to share your news through the Post, holding our community together.