Plans to close centres 'a last resort'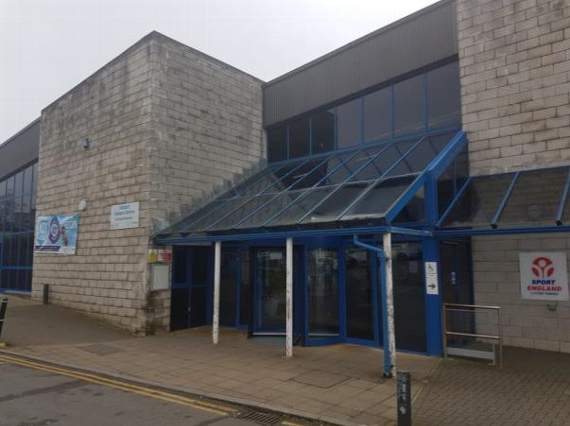 Saltash Leisure Centre is one of four that will close unless one of two rescue options is put in place, says operator GLL
Subscribe newsletter
Subscribe to our email and get updates right in your inbox.
PLANS to close four of Cornwall's leisure centres are "a last resort" says the head of service for GLL, who run Better centres in the county.
Leisure centres in Saltash, Launceston, Wadebridge and Falmouth are hanging in the balance unless some kind of rescue package comes forward, whether that be a cash handout from the local authority, or a plan for a community group or other such organisation to run any of the centres.
James Curry, GLL's Head of Service for Cornwall, said: "In unprecedented times, these proposed changes are very much a last resort and follow a close review of all the options for us an operator.
"As a not-for-profit charitable social enterprise we have used up our small cash reserves. We've been partially or fully closed for much of the last eighteen months and unable to generate the revenues needed to operate the service at sustainable levels.
"Centres re-opened on 12th April 2021 under ongoing restrictions, which were not lifted until 19th July. With a business still operating at 75% of 2019 levels, GLL were left with no choice but to seek further support from Cornwall Council. Where our business model has previously supported the loss-making Centres in Cornwall, it was regrettably not possible to do this in the current climate and meet our contractual obligations.
"We will be supporting the Council's community consultation and hope it identifies suitable and sustainable alternative operating models for these centres."
Cornwall Council is now calling on residents, community groups and organisations to have their say about how leisure services should be provided in Cornwall.
A consultation launches today which sets out proposals aimed at providing residents with leisure facilities that are accessible, affordable and provide the best value for money, whilst recognising that the pandemic has made it difficult to operate some current services in Cornwall.
The council's vision is for every resident to have access to a good quality, fit for purpose, and sustainable leisure offering that helps our communities stay healthy and active.
The majority of Cornwall's leisure centres are currently run by the non-profit social enterprise GLL, which operates under the Better brand. GLL manages 13 leisure centres on behalf of Cornwall Council, but closures during lockdown periods and reduced visitor numbers have had a significant impact on its income over the last 18 months, creating losses of approximately £4.5m.
Following discussions with Cornwall Council, GLL has requested either a change to its current contract which would mean it stops operating four leisure centres - Saltash, Launceston, Wadebridge and Ships and Castles in Falmouth - and the hydrotherapy pool at the centre in St Austell, or for Cornwall Council to subsidise these facilities.
As part of the consultation process Cornwall Council is inviting local groups and organisations with ideas about how to deliver financially sustainable leisure services to come forward and work alongside the council and GLL to develop a new set of proposals about our leisure offering.
Cllr Richard Pears, portfolio holder for Customers at Cornwall Council, said: "Leisure activities have been a lifeline for so many of us over the last 18 months – whether that's a trip to the gym or a walk in the park, it's so important for our mental and physical wellbeing. That's why we're so eager to work with residents and community groups across Cornwall to find a way to create a sustainable and fit-for-purpose leisure offering.
"However, there's no denying that the last 18 months have been incredibly challenging, and despite support from the government we are facing some very real and very difficult financial decisions. That's why it's so important we have these conversations now, so we can share ideas and understand more about the services that are important to you.
"I'm confident that by working together we can find solutions to these challenges."
You can read Cornwall Council's draft Leisure Resources Strategy which outlines its proposed response to GLL's request, and complete the survey anonymously on the Let's Talk Cornwall website.
Leisure Centre Consultation | Let's Talk Cornwall
Paper copies are available on request by calling 0300 1234 100.
To submit your views, please fill out the consultation questionnaire and make sure it reaches Cornwall Council by midnight on 31 October 2021 at the latest.
Read more on this story with reaction from your local MP and Councillors in this week's Cornish and Devon Post.